Sarny Yesterday and Tomorrow
Built on a rocky perch in the valley of River Ścinawka (German Steine), between Owl and Table Mountains, the main building of the historic castle and outbuildings in Sarny (German Scharfeneck) was erected in 1590.

For most of its documented history it belonged to the wealthy and influential family of the Counts of Götzen, many of whom ran the County of Glatz (Polish Kłodzko) in the name of the Habsburg and Hohenzollern monarchs.
It was at Scharfeneck Castle that in 1866 Count Gustav Adolf von Götzen was born. He went on to become the colonial governor of German East Africa.
The Götzens made Scharfeneck bloom, expanding the residence, adding a summer palace and, in the 18th century, building the St. John Nepomucene Chapel with its exquisite gigantic paintings.
In 1945, and with the name Scharfeneck replaced with Sarny, the historic compound became property of the Polish state, which turned it into a collaborative farm. After communism ended in 1989 and such farms were disbanded, the castle fell into disrepair and by the 2010s had come to the brink of collapse.
In 2010, London-based Save Britain's Heritage, a charitable trust working with Prince Charles, The Prince of Wales, was close to taking over the property from the Polish government. For bureaucratic reasons and because of communication blunders the transaction never happened.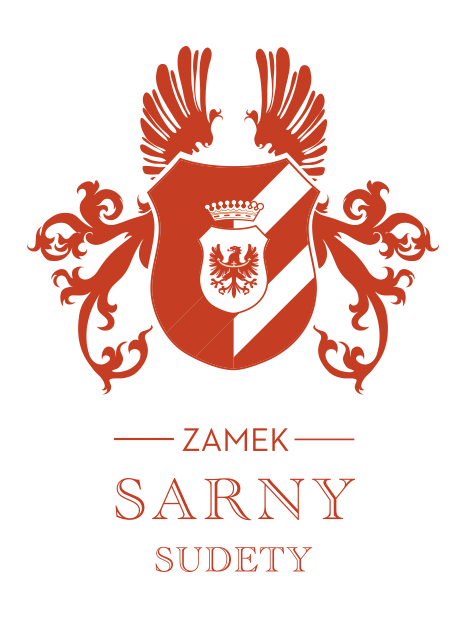 In late 2013 Poland sold Sarny Castle to a group of Warsaw-based lawyers who founded a charitable trust to take care of the property.
In 2014, with financial help from the local government of Lower Silesia, the castle's 17th-century granary was given a new roof.
Also that year, work was done to prevent the main building from falling apart. A complex renovation of the gatehouse began as did planning work.
Sarny Castle is now a place of high culture.
In July 2015, we held the 1st International Summer School of Early Music. In July 2016 and August 2017, the summer school saw its second and third editions, with the world's most renowned specialists in Baroque music: Jeremy West (cornett), Wim Becu (sackbut), Arno Paduch (cornett), Stephanie Dyer (sackbut), Piotr Kusiewicz (tenor), Jakub Burzyński (director and countertenor).
From 2016, Sarny Castle has been privileged to host concerts by Arte dei Suonatori, one of Europe's best Baroque orchestras. In 2016, cembalo player Marcin Świątkiewicz joined the group in Sarny for a concert of Joseph Haynd.
In 2017, the world-famous French harpsichordist Martin Gester played a unique program of Wolfgang Amadeus Mozart and Johann Schobert with Arte dei Suonatori.
While the music was playing, in 2016 the Polish government granted 400,000 złotys (about $112,000) for work on the main building's structure (new floors) and 180,000 złotys (about $50,000) for work on the belfry.
The gatehouse was completely refurbished and opened in May 2017 as a luxury café and the gateway to Sarny Castle.